With a thick crust and soft, fluffy bread inside, my simple white tin loaf can be made easily at home using some basic ingredients and a loaf tin!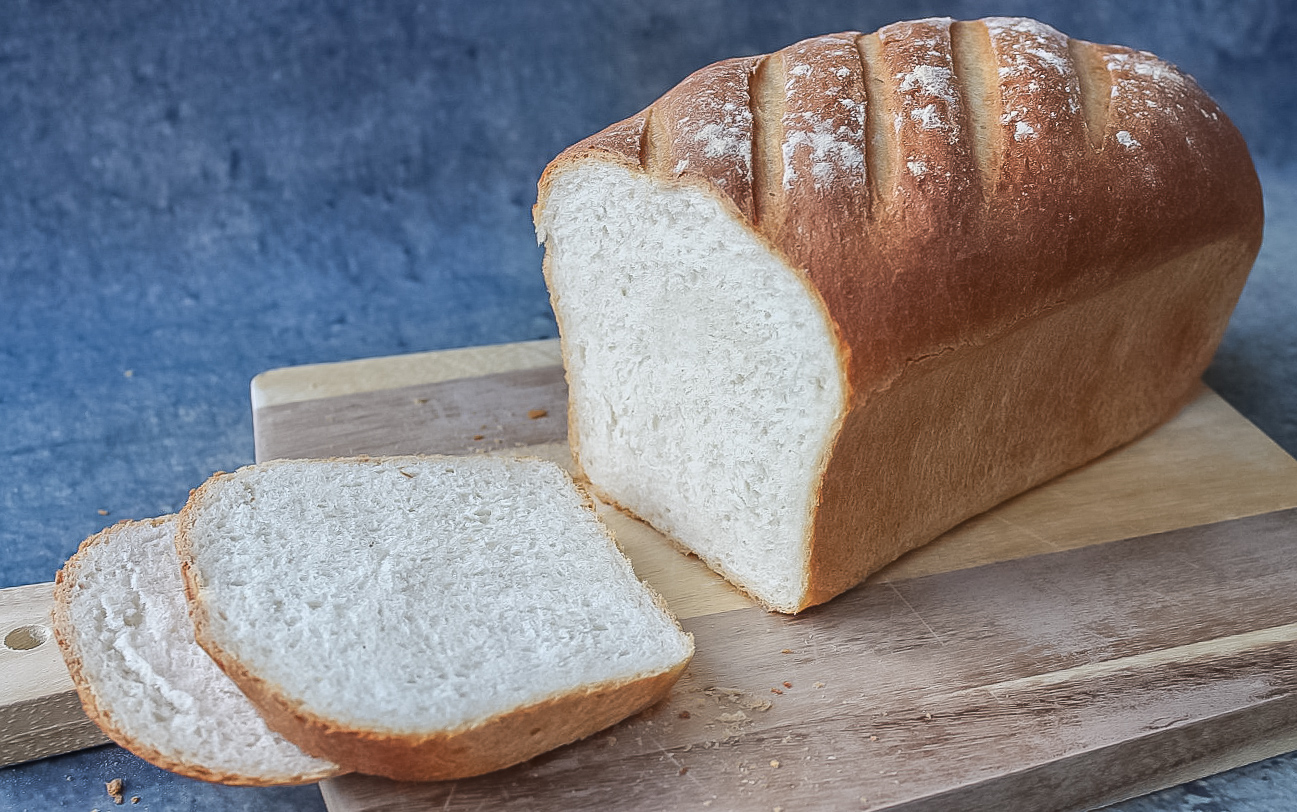 This post may contain affiliate links. For more information, see my Full Disclosure.
---
Since the world went into lockdown, I've noticed a sudden increased interest in homemade bread recipes. My Simple White Cob Loaf recipe has become very popular over the last few weeks! So I wanted to give you another variation of that recipe in the form of this simple white tin loaf!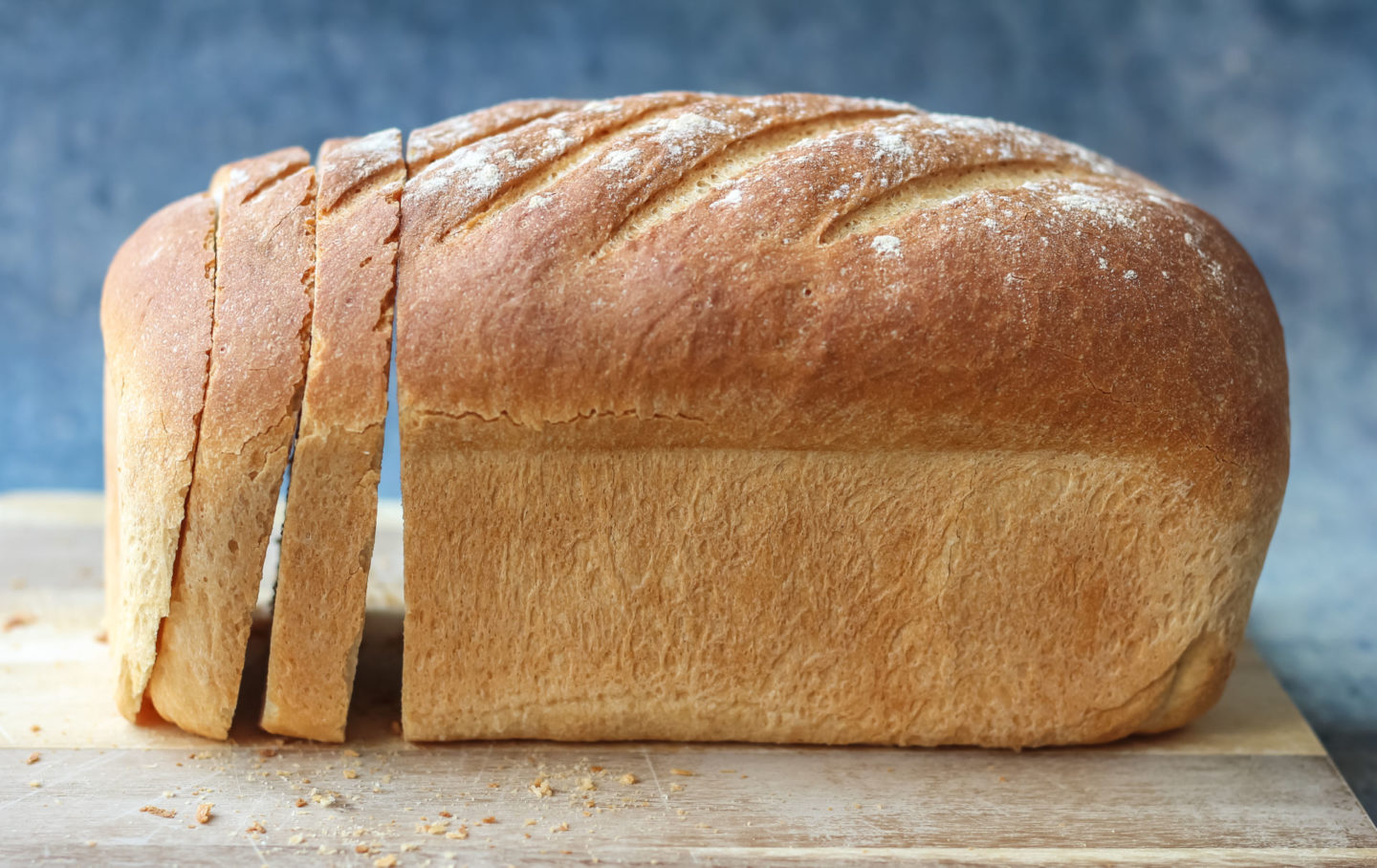 One day I was curious to see if my cob loaf recipe would work in a tin. I figured it would be even easier to make than my cob loaf as no shaping of the dough is required. It turns out it works perfectly in a 1kg/2lb loaf tin!
(I've added the loaf tin I personally use a little further down this post).
So if you've already tried my cob loaf recipe, you would follow the same method up until the first prove, and then follow my step-by-step instructions and photos below using your loaf tin.
What ingredients are in a white tin loaf?
You only need five ingredients to make this loaf – strong bread flour, yeast, salt, butter and water. So simple! Strong bread flour is recommended as it has a higher protein level to give the best rise to your loaf.
I use instant dry yeast, table salt, unsalted butter and tepid water. Nothing fancy or complicated. So if you can get your hands on these ingredients at the moment you're all good to go!
White tin bread loaf with thick crust
Very similar to my cob loaf recipe, given the ingredients are the same! If you follow my trick of pouring boiled water into a roasting tray placed in the bottom of your oven, this will result in a lovely crunchy crust.
The inside of the loaf, however, will be light, soft and airy. This fluffy bread is honestly such a treat combined with that thick crust. I often can't help cutting myself a thick slice and smothering it in butter as soon as it's baked!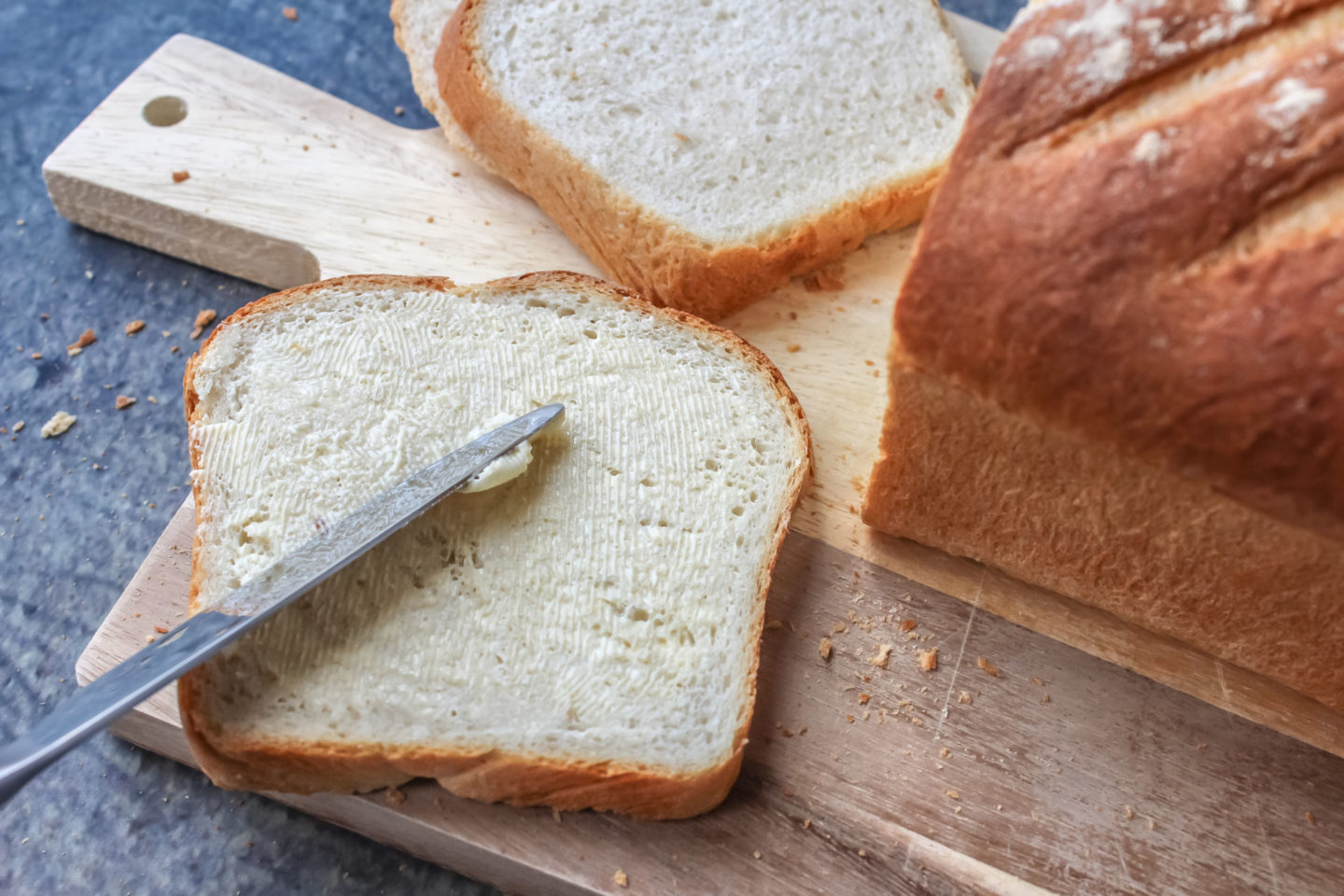 Easy white tin loaf recipe
I completely understand those of you who feel bread making is complicated or only achievable by more experienced bakers. I understand because I used to think the same way!
I'm not claiming to be a master bread maker myself; I still have a lot to learn. But what I have learned from my own bread recipes is that if you follow the instructions carefully and are patient with each part of the process, you'll be rewarded with a delicious homemade loaf!
(If you have 12 x 8 traybake/brownie pan, you could also try my Garlic and Rosemary Focaccia!)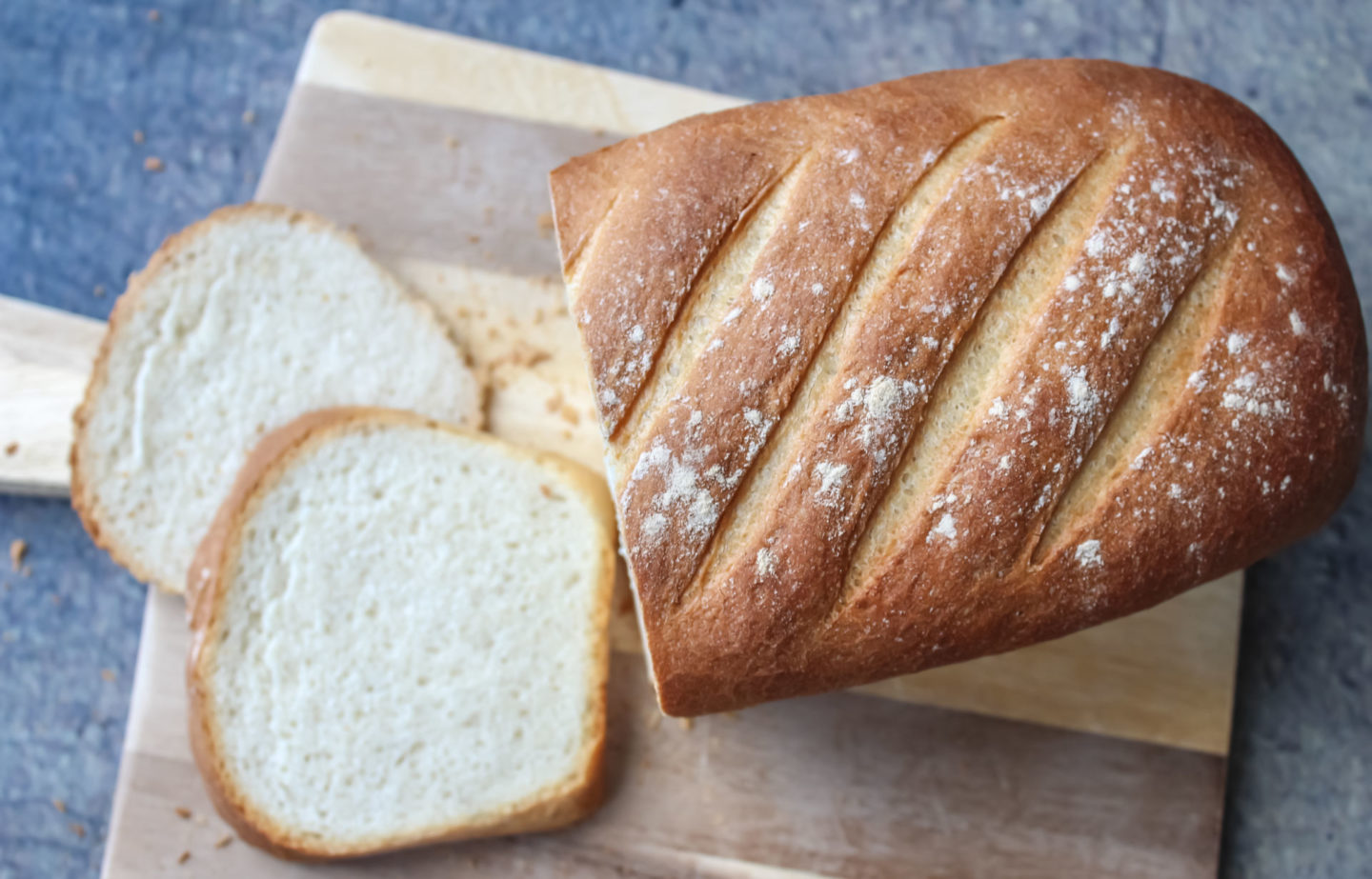 What size loaf tin should I use for bread loaf?
As mentioned above, I use a 1kg/2lb loaf tin to make this loaf. If you're interested in which one I specifically use, it's nothing fancy! I just use this basic loaf tin shown below:
Otherwise you don't really need much else other than a large bowl to prove your dough, and your hands to get kneading!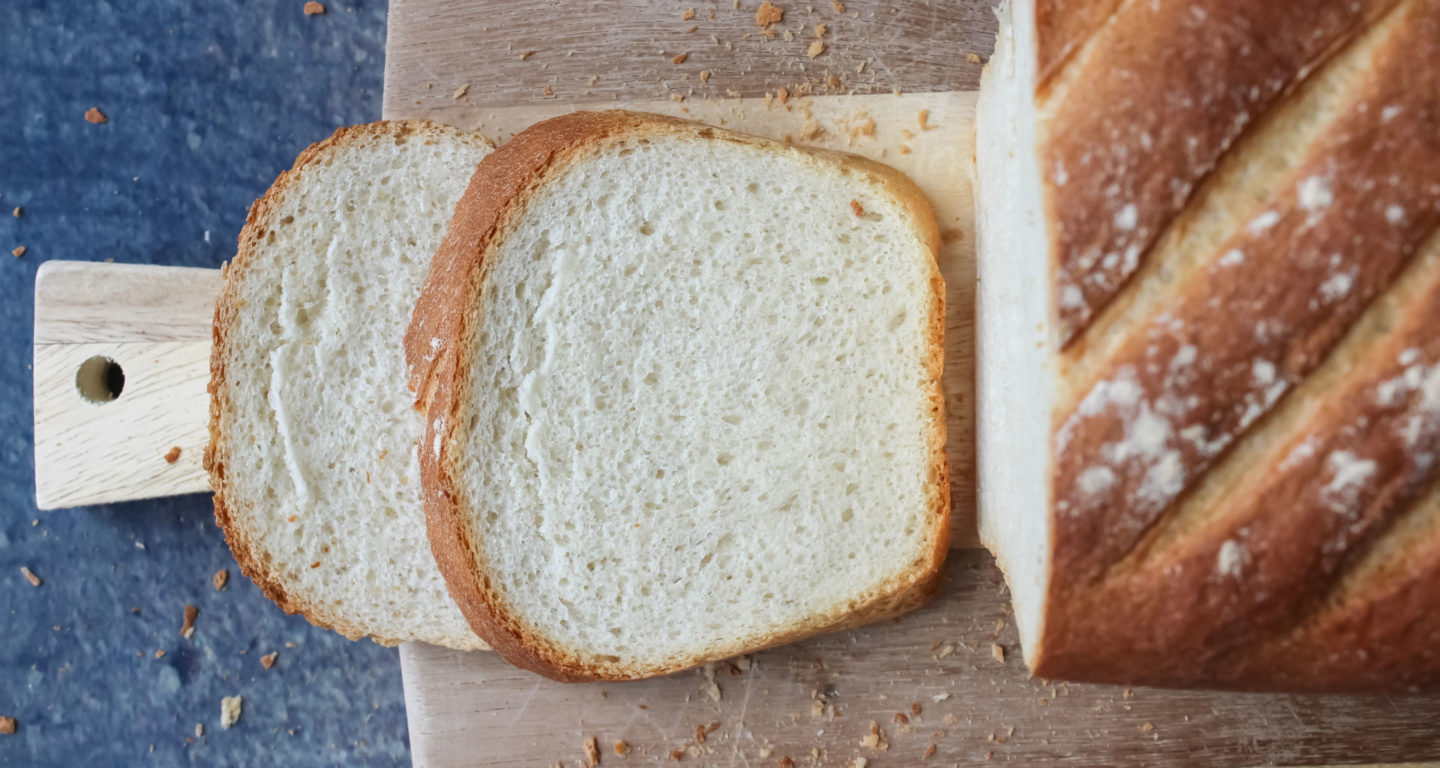 I'm happy to give you this alternative simple white loaf if you found the idea of shaping your own cob loaf intimidating.
I've provided plenty of step-by-step photos my instructions below, so I'm with you every step of the way!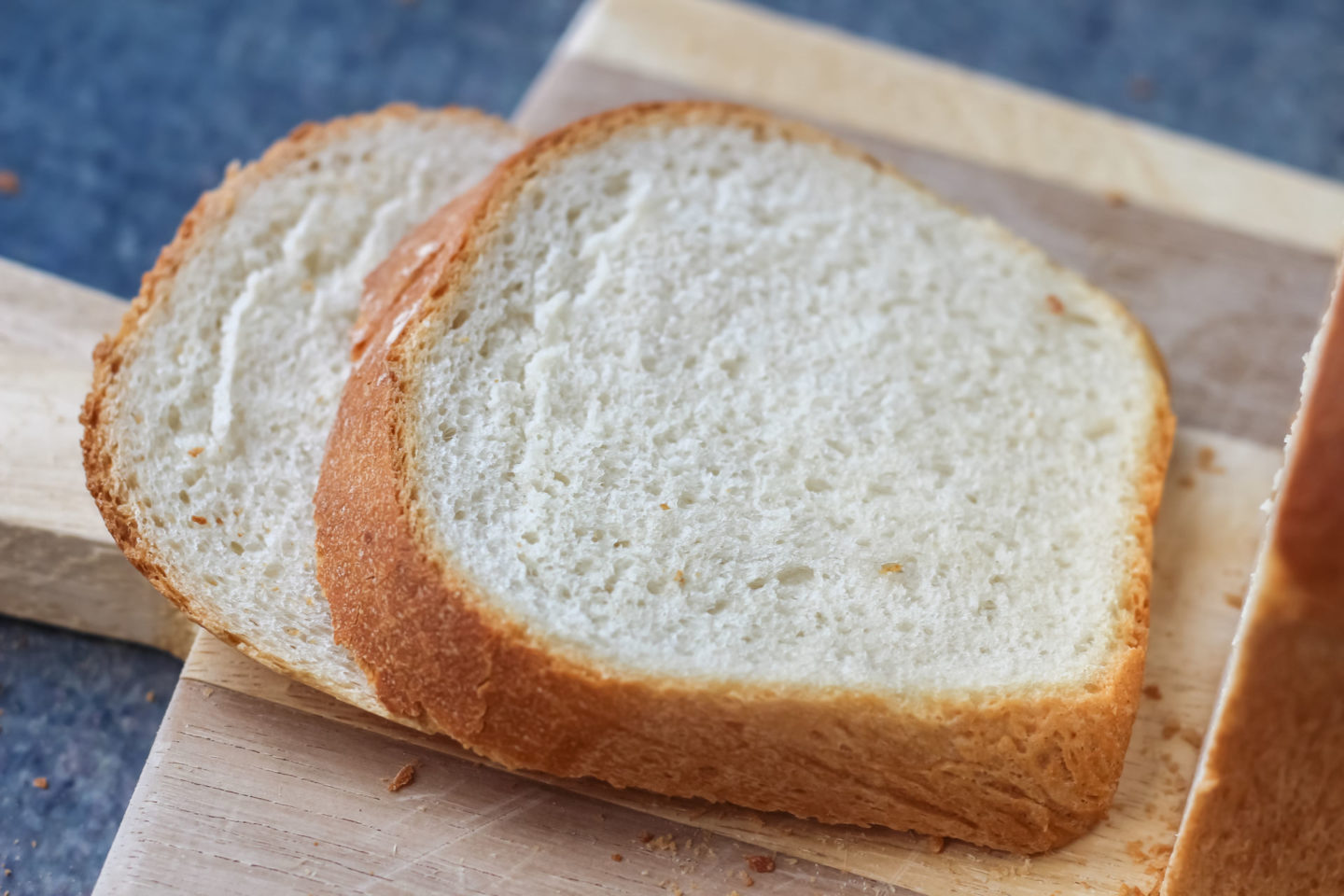 I'm confident you'll love this loaf, whether you're experienced in bread making or a newbie.
If you make it I'd love to see! You can show me by tagging me @bakerjoblog or using #bakerjoblog!
Other bread recipes to try: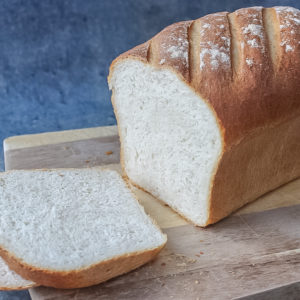 Simple White Tin Loaf
With a thick crust and soft, fluffy bread inside, my simple white tin loaf can be made easily at home using some basic ingredients and a loaf tin!
Equipment
1kg/2lb loaf tin (see which tin I use in my post above)

Large bowl

Roasting tray
Ingredients
480

g

strong white flour

7

g

instant dry yeast

9

g

salt

290

ml

water

tepid/lukewarm

20

g

butter

softened/room temperature
Instructions
Add flour to a large bowl. Add the butter, and then the yeast and salt to separate sides of the bowl (so the salt doesn't slow or kill the yeast). Gently start stirring everything together with your hand until just combined.

Pour around 2/3 of the water into the bowl and continue mixing the dough with your hand. Add a little more water, stirring in between additions, until you have a smooth but not soggy dough.

You may not need to use all of the water or may need a little more. If you add too much and it becomes soggy sprinkle in a little more flour until you get the correct consistency.

Pour and spread a little olive oil onto a clean work surface and place the dough on top. I use oil instead of flour to prevent the flour from affecting the dough's consistency. Knead the dough on this surface for around 10-12 minutes, until the dough has a smooth 'skin'. Try your best to knead it for this length of time.

Lightly oil the same large bowl and place the dough inside. Cover with a clean cloth or cling film and place in a warm place to prove for 1-2 hours (mine takes 1.5 hours in my airing cupboard!). It is sufficiently proved when it has at least doubled in size.

Prepare your loaf tin by lightly greasing it with a little olive oil.

Lightly flour a work surface and gently tip the dough out onto the surface. Gently 'punch' the dough to get rid of the air.

Pat the dough into a ball and then start rolling it out into an oblong shape with your hands.

Once rolled out tuck the sides in neatly with your hands. If you look underneath you will have a crease from rolling, so make sure this stays underneath and the smooth side is on top.

Now place the dough smooth side facing upwards into your greased loaf tin.

Once the dough is in the tin, place gently into a clean plastic/carrier bag. Make sure the bag is mostly sealed by tucking it under the tin to prevent any air getting to the dough and drying it out. However make sure you form a loose 'tent' above the loaf tin to give it room to rise. Leave to rise on your kitchen counter for around 1 hour.

Pre-heat your oven to 230°C/210°C fan and place an empty roasting tray on the lowest shelf/base of the oven to pre-heat.

Once the dough has risen to around double it's size remove the tin from the plastic bag.

Dust with a little flour and then using a sharp knife make several incisions across the top of the loaf.

Add boiled water to the empty pre-heated roasting tray in the oven. This will create steam to give the bread a lovely crust! Do this quickly to avoid losing too much heat from the oven.

Place the loaf tin into the oven on the middle shelf and bake for around 30 minutes. You can check if it's baked by removing from the tin, flipping it over carefully and tapping the base – it should sound hollow. Place on a wire cooling rack to cool completely.

Keep bread well covered in a cool place. Best eaten within three days. Enjoy!
Notes
If you've tried this recipe, tag @bakerjoblog on Instagram, Facebook, Pinterest or Twitter and/or use #bakerjoblog!