This lemon drizzle loaf cake is light, moist and bursting with lemon flavour. With simple ingredients, this is a classic recipe you'll make again and again!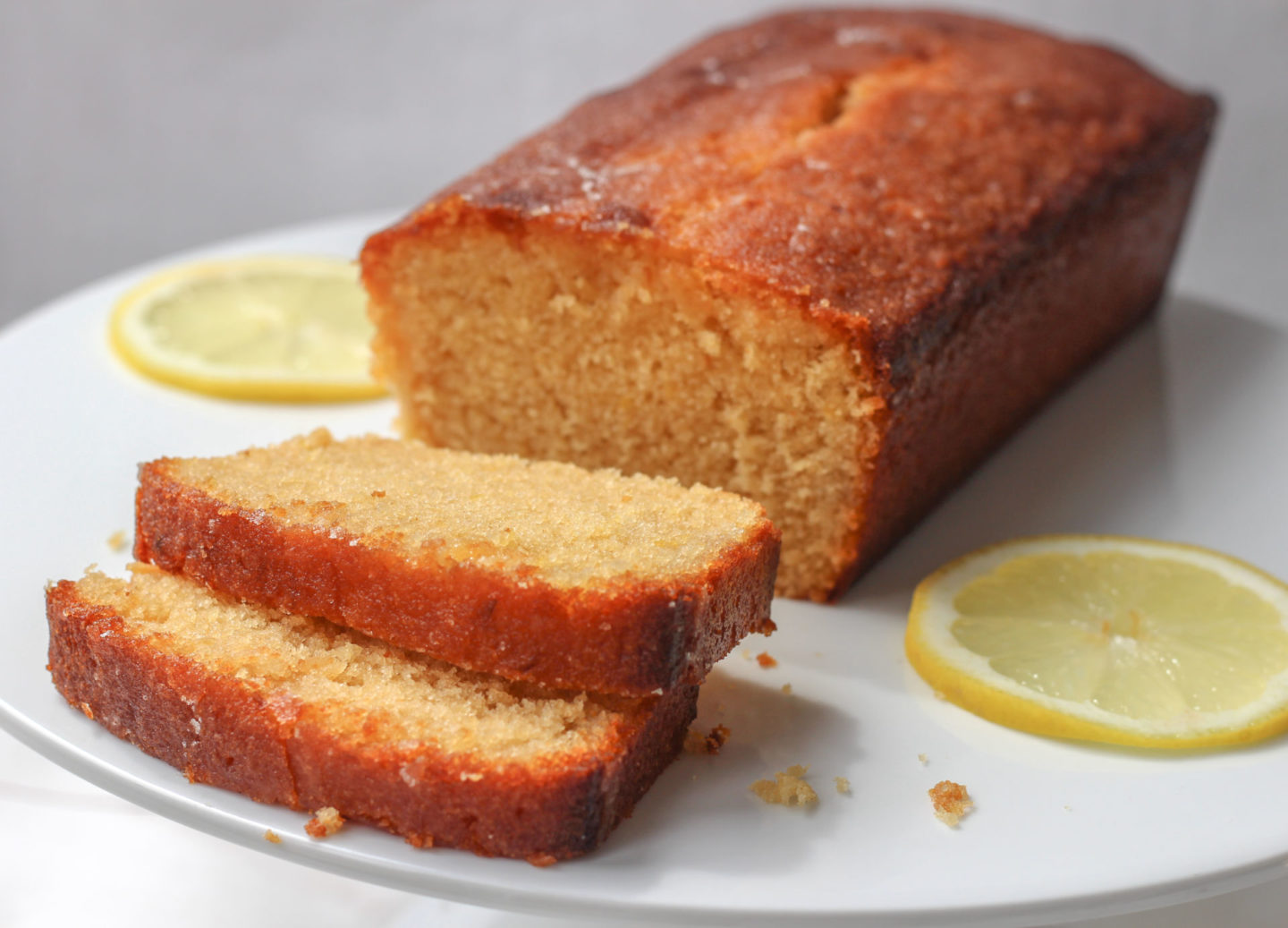 This post may contain affiliate links. For more information, see my Full Disclosure.
---
With many of us still at home, I know a lot of you are looking for easy recipes with simple ingredients. I wanted to help by creating my own version of a simple and classic recipe, and a lemon drizzle loaf cake is certainly that!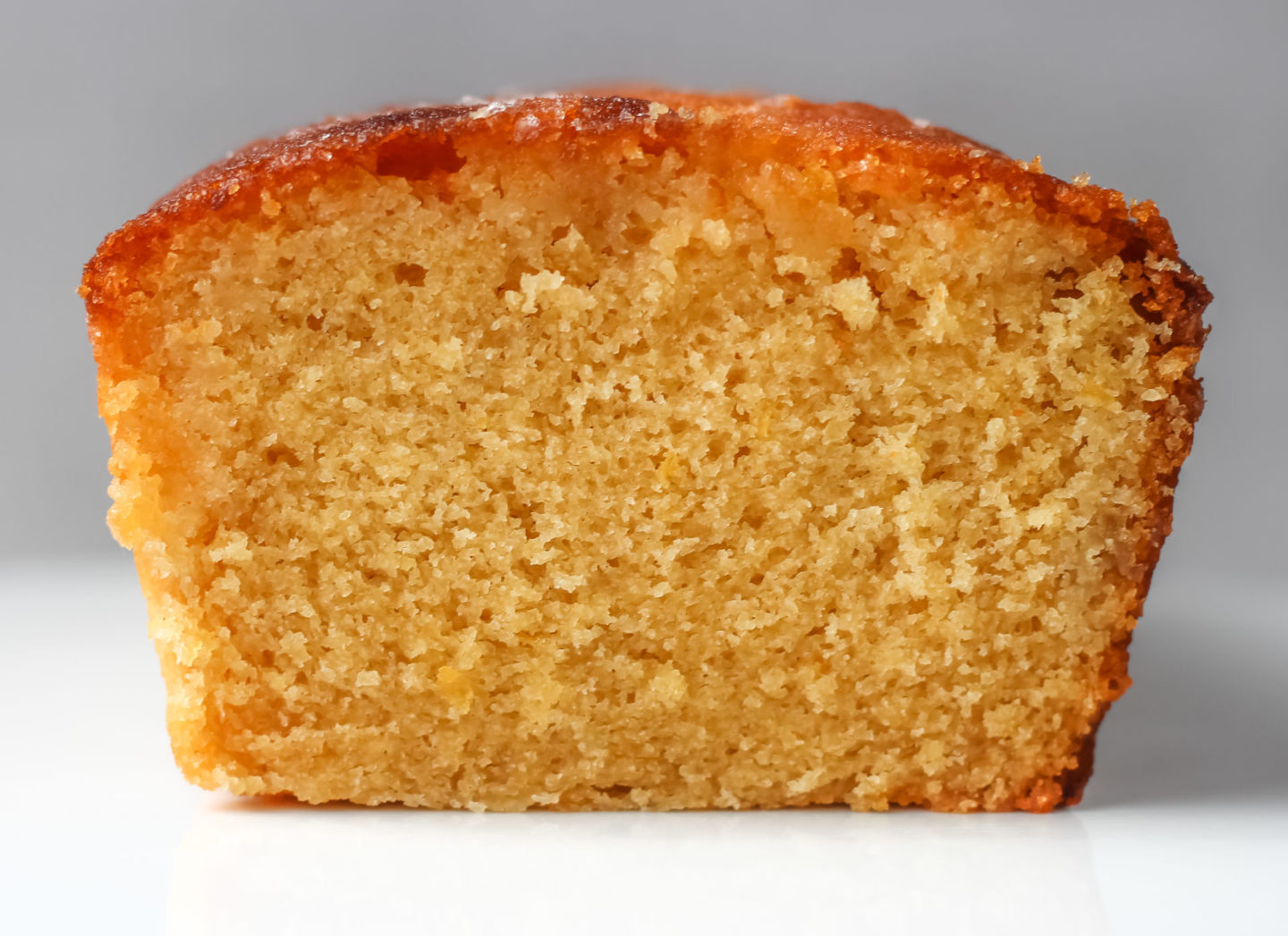 The best lemon recipes to try
You may have noticed by now that I'm kind of a big fan of lemon flavour. Just check out my Lemon Bars, Lemon Raspberry Cream Cake, No-Bake Lemon Cheesecake, Lemon Poppy Seed Muffins and my Lemon Coconut Muffins!
They're all packed with zingy lemon flavour, and this lemon drizzle loaf cake is no exception! 💛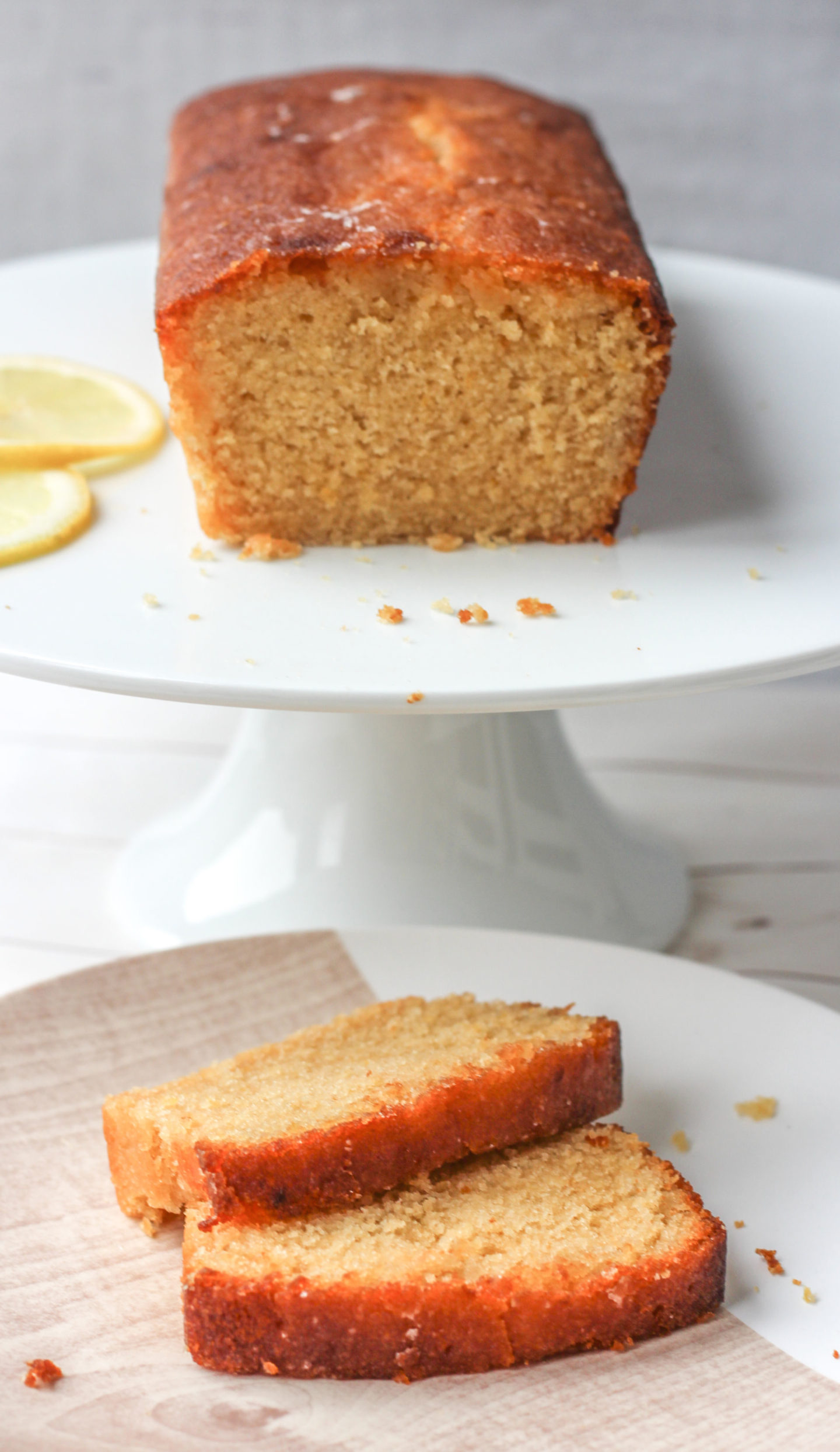 Easy lemon drizzle loaf cake recipe
Many of you, like me, have probably made several lemon drizzle loaf cakes trying to find your ideal version. I wanted to finally create my own ideal loaf cake, and I hope you'll love it too!
I've tried to get the balance right between a fluffy cake and a moist cake. I wanted it to have a relatively close crumb without it being too dense. I also wanted a deliciously sweet and zingy lemon drizzle, with just a light crunchy topping.
As I'm about to show you, this process was more difficult than I anticipated…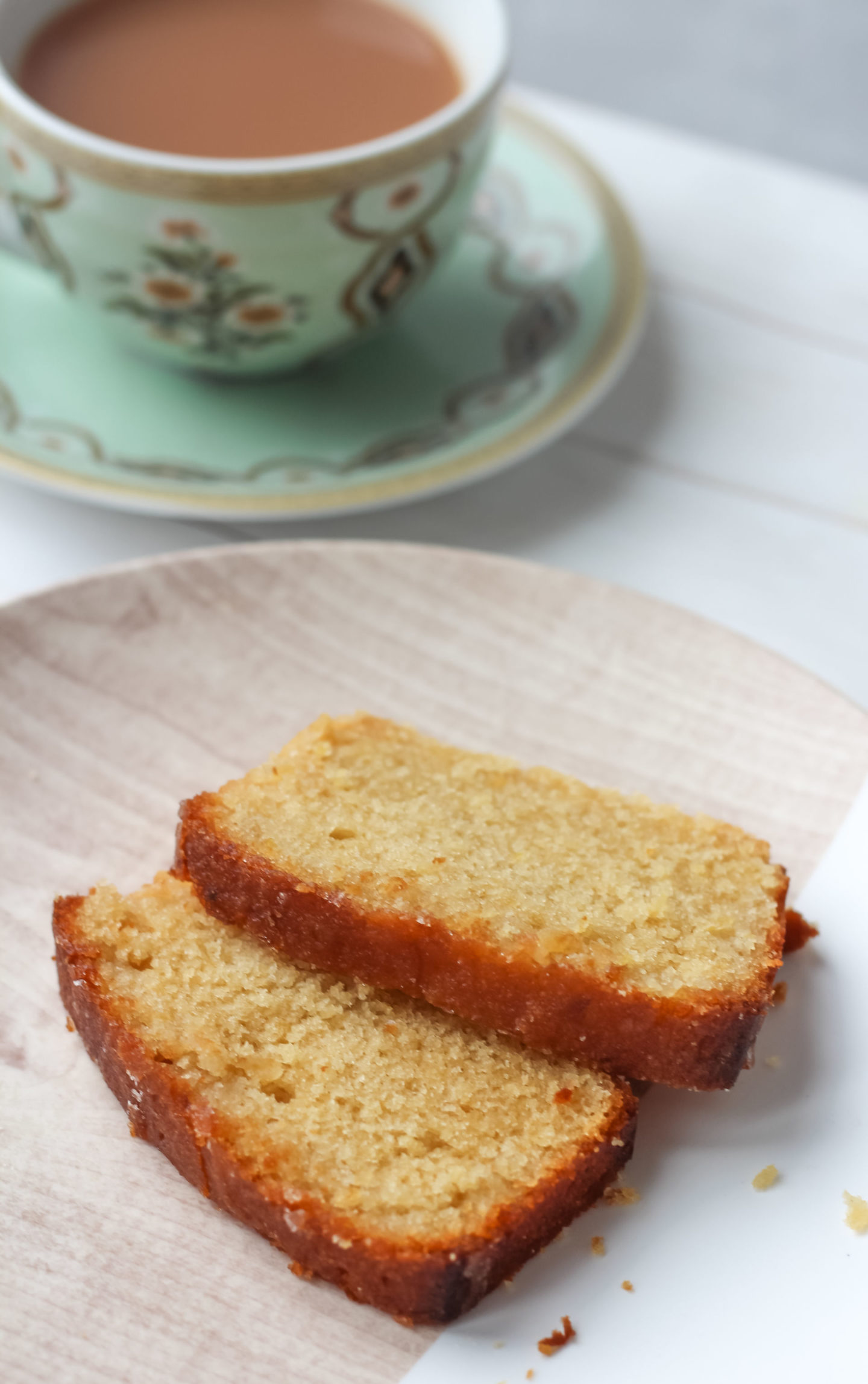 Making the best lemon loaf cake
I actually made seven loaf cakes before I got it just right, but pictured below are the final four (from left to right).
As you can see, numbers 4 and 5 are quite dense, especially towards the bottom. Plus I was trying to reduce the cracking on top. I reduced the number of eggs in number 5, but that didn't work either.
Then we get to loaf number 6. Oh dear.


You're probably wondering what I did to loaf 6 for it to go so drastically wrong. The answer? Switching from baking powder to bicarbonate of soda! I used 1/2 teaspoon of bicarb but realised afterwards that was too much…
It looked perfectly risen before I added the foil to reduce browning on top, and it may have been a combination of too much bicarb and opening the oven too early, but it sunk massively!
It was super dense and tasted, well… disgusting. Back to the drawing board!
The perfect lemon drizzle loaf cake
I can't tell you how happy (relieved) I was when I took the seventh test loaf out of the oven. It hadn't sunk, had a much flatter surface, and had just the texture I was looking for inside!
It's surprisingly light and fluffy, yet has a moist crumb. It also has added moisture thanks to the lemon drizzle soaking through.
I absolutely love the slightly crunchy, sweet and lemony crust! The lemon syrup soaks down the sides of the cake too so there's plenty of that super zingy flavour to make this a true lemon drizzle loaf cake.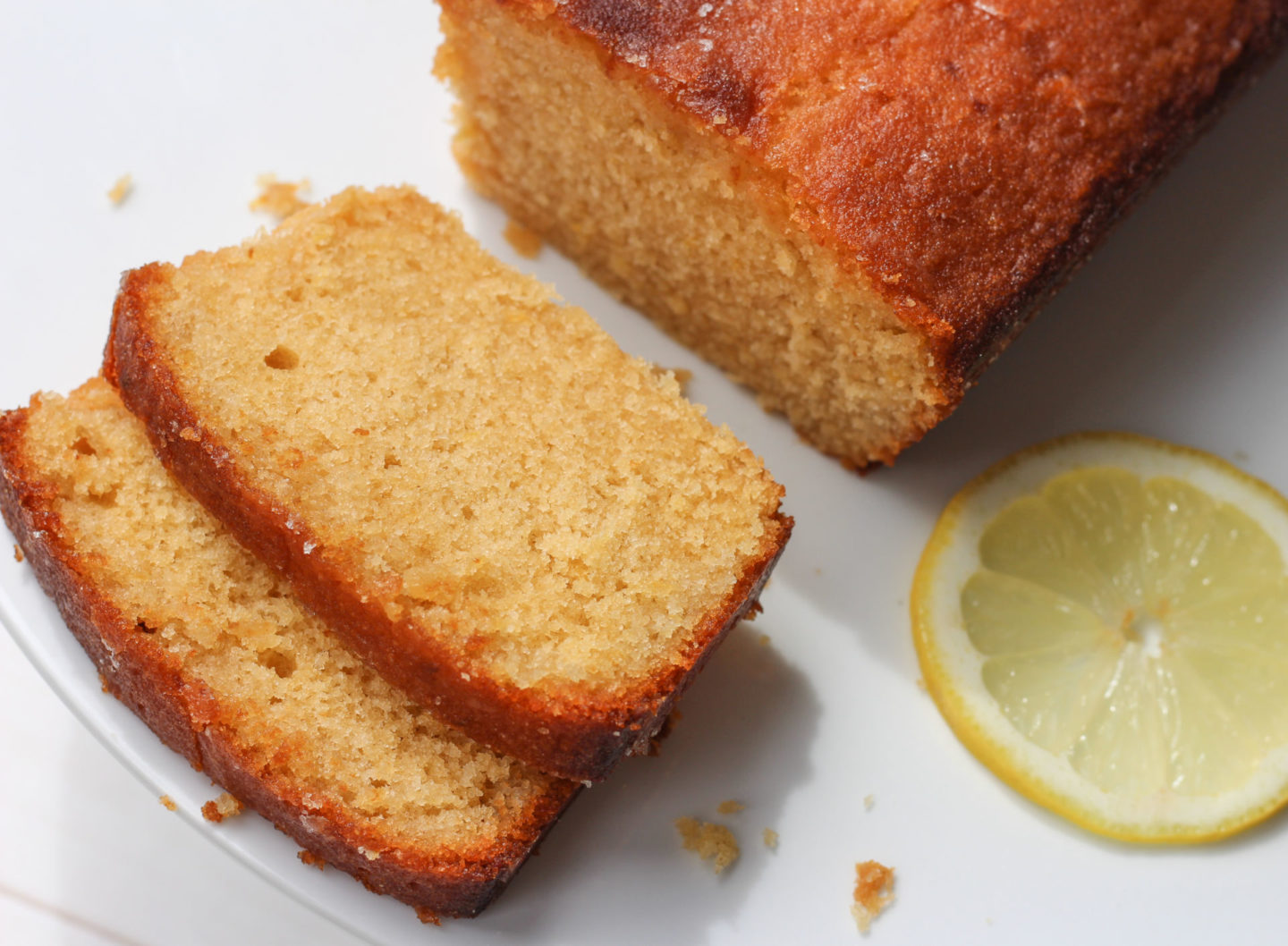 Classic lemon drizzle Cake with Simple Ingredients
This recipe uses common ingredients you probably already have. My recipe does use some light brown sugar for extra moisture. As this is a little harder to get your hands on at the moment, light muscovado sugar is a great alternative. Failing that, you can just use all caster sugar, though it may not be quite as moist.
I specify how much lemon juice to use, as I find that "medium" or "large" lemons can be interpreted differently by different people. However, in terms of lemon zest, this you can have more freedom with! I zest the largest two lemons I can find to give plenty of lemony flavour 😊
(If you enjoy baking loaf cakes, check out my Carrot Loaf Cake, Banana Loaf Cake and Bara Brith too!)
Do I need an electric mixer to make this loaf cake?
As this recipe uses the creaming method of beating the butter and sugar until light and fluffy, I'd definitely recommend using a stand mixer or hand mixer here. This is because this process helps to beat air into the mixture, resulting in a lighter, well risen cake.
You'll also need a 1kg/2lb loaf tin and I used a silicone loaf tin for this recipe. I just lightly spray it with non-stick cake pan spray and it releases the cake easily!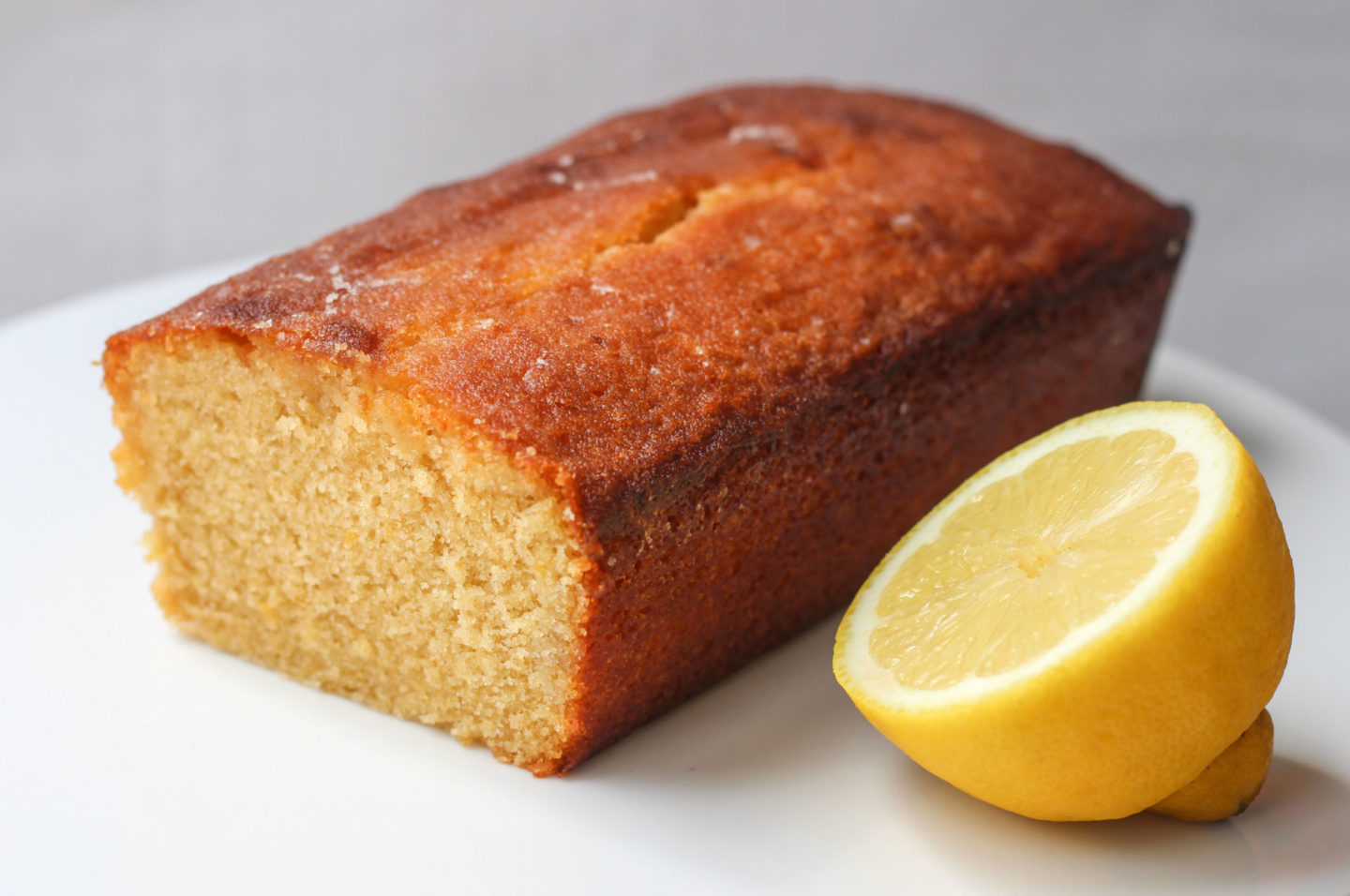 So, to summarise, this lemon drizzle loaf cake is:
Easy to make with simple ingredients
Full of delicious lemon flavour
Fluffy, light and so moist
A classic recipe you will want to make again and again!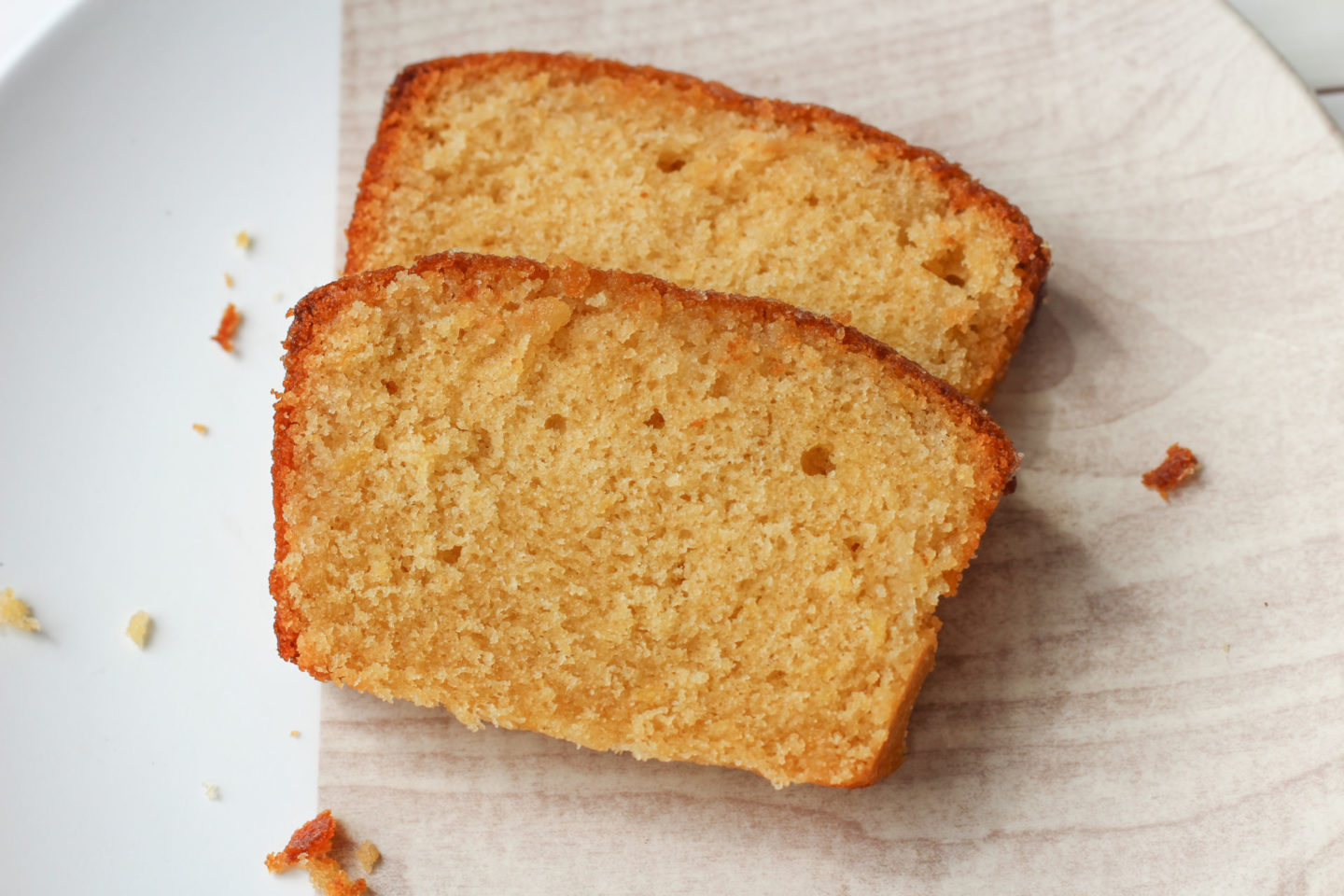 If you make it I'd love to see! You can show me by tagging me @bakerjoblog or using #bakerjoblog!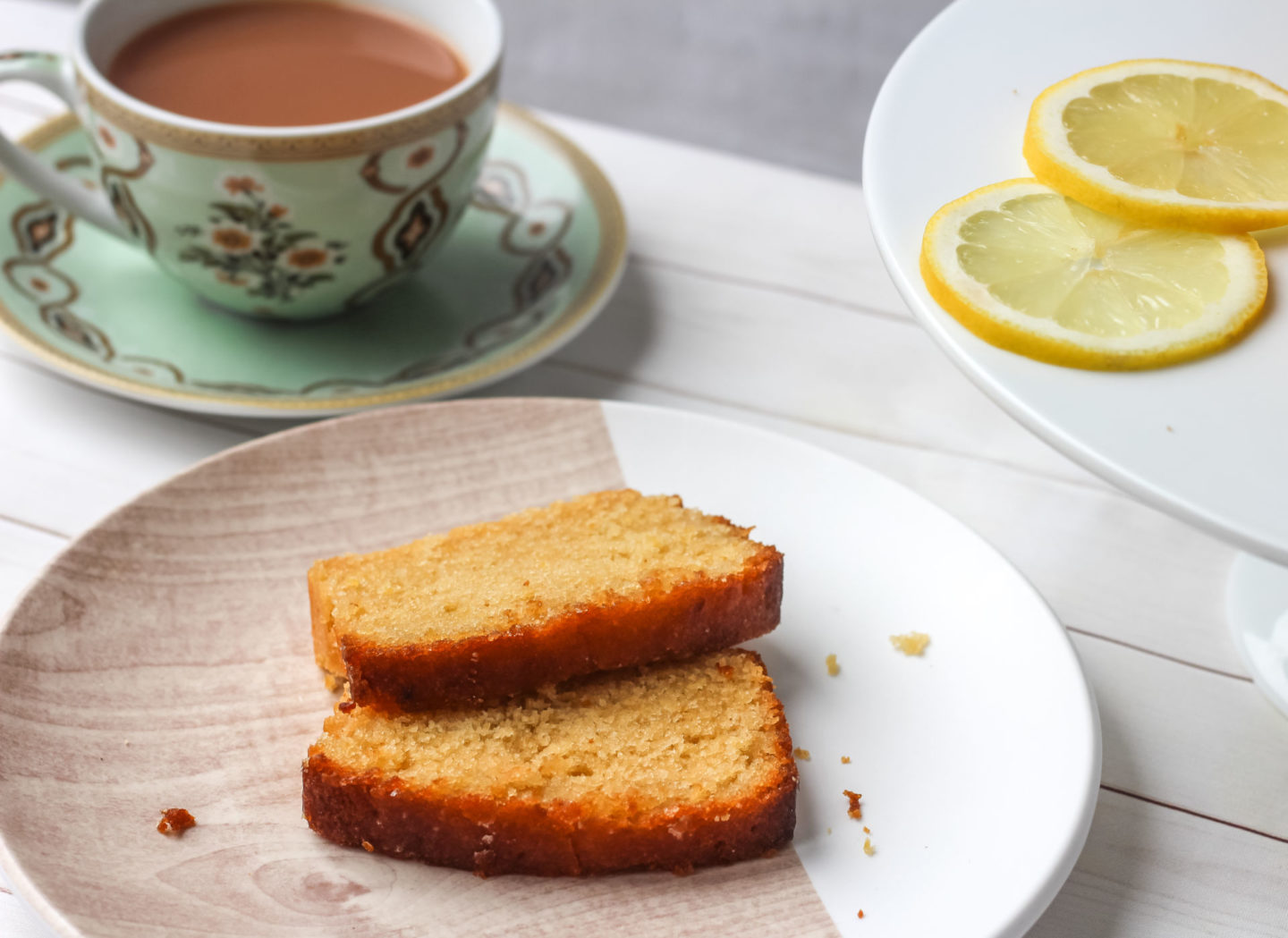 Other loaf cake recipes to try:
Other lemon recipes to try: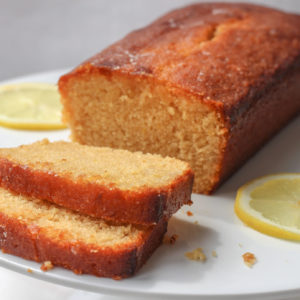 Lemon Drizzle Loaf Cake
This lemon drizzle loaf cake is light, moist and bursting with lemon flavour. With simple ingredients, this is a classic recipe you'll make again and again!
Equipment
1kg/2lb loaf tin (I use a silicon loaf tin)

Baking paper or non-stick cake tin spray

Stand/hand mixer

Hand whisk

Spatula
Ingredients
170

g

plain flour

1

tsp

baking powder

level

1/4

tsp

salt

level

160

g

butter

softened/room temperature

120

g

caster sugar

50

g

light brown sugar/light muscovado sugar

if using light muscovado sugar, sift to remove lumps

2

large

eggs

room temperature

1/2

tsp

vanilla extract

40

ml

fresh lemon juice

about 1 medium sized lemon

zest of 2 medium/large lemons
Lemon Drizzle Topping
60

g

caster sugar

30

ml

fresh lemon juice

almost all of 1 medium sized lemon
Instructions
Preheat oven to 170°/150° fan.

Line a 1kg/2lb loaf tin with baking paper or spray with non-stick cake tin spray. I just lightly spray my silicon loaf tin with non-stick cake tin spray.

In a medium bowl whisk together the plain flour, baking powder and salt. Set aside.

In the bowl of your stand mixer (with paddle attachment) or a large bowl if using an electric hand whisk, beat the butter and both sugars on medium speed for a full 1 minute until pale and fluffy.

Add the eggs one at a time, beating on medium speed between each addition for around 20 seconds until fully combined.

Add the vanilla extract, lemon juice and lemon zest and beat again on medium speed for around 20 seconds until fully combined.

Add half the dry ingredients to this bowl and beat on low until just combined, then add the remaining half and beat again until just combined. Try not to over-mix the batter or the cake will be dense.

Pour the batter into the loaf tin and spread evenly with a spatula. Batter will be slightly thick.

Place in the preheated oven and bake for around 45-50 minutes.

While the cake is baking, make the lemon drizzle topping by simply mixing the caster sugar and lemon juice together with a spoon in a small bowl. Sugar will settle to the bottom so give it a good stir before using later on when the cake is baked.

To reduce browning on top of the cake, after around 30 minutes in the oven I quickly place some foil loosely over the cake, closing the oven door as soon as possible to retain the heat and prevent the cake from sinking. Continue baking for 15-20 minutes.

Check the cake is baked through by inserting a cake skewer or cocktail stick into the centre. It should come out clean. If not, place back in for 5 minutes before checking again.

Once baked and still hot from the oven, poke lots of holes all over the cake with your cake skewer or cocktail stick. Now pour the lemon drizzle topping all over the cake.

Leave to cool on a wire rack and wait until completely cooled before removing from loaf tin.

Stored in an airtight container at room temperature, the cake should stay fresh for around 4-5 days.
Notes
If you've tried this recipe, tag @bakerjoblog on Instagram, Facebook, Pinterest or Twitter and/or use #bakerjoblog!